I have had the opportunity to share some great products with you on this blog!

I don't post a review until I've had the opportunity to use the product and give you my honest opinion and observations about it. I know that, as a consumer, it's really nice to hear how people feel about the product after some time has passed.

Today I want to share with you my favourite product reviews from 2012 & a few of my favourites from earlier on. These are products that I have continued to use a lot, and really enjoy, even after months (or even years) have passed!


Made By LinLin Rose Earrings
I love these earrings!! I wear them all the time (I went back & bought a bunch of other colours after doing the review), and I give them as gifts a lot! I can't say anything negative about them!)

Vintage Pearl
I have a couple of Vintage Pearl necklaces and I love to wear them. They have special meaning to me, I think they look nice, and I still have people noticing them. I have also used Vintage Pearl for meaningful gifts- they're a great company!
Paper Coterie
I LOVE Paper Coterie's products. I use the book I reviewed every week, and I have often gone back to their site and drooled over their products. The only thing that holds me back from being a frequent customer is that their shipping to Canada is pricey!
Scentsy
Since I did this review, my sister actually became a Scentsy consultant!
So, I certainly haven't forgotten about Scentsy- I use it all the time!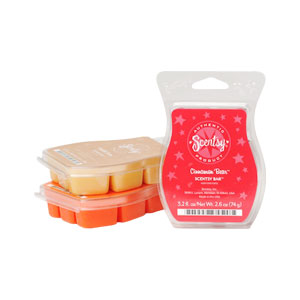 Hapari Swimwear
Oh, how I love my Hapari swimwear! I have gone back & ordered more since the review, and am always tempted to order more pieces! The only drawback I found with Hapari was that their shorts bottoms were shorter than I expected- I thought they'd be a more "modest" option than the typical swimsuit bottoms, but they are quite short, so you end up baring more "bum" than you may have wanted to ;) I only wear them under a swim skirt. Their cover shorts on the other hand, are great for modesty!
Easy Lunchboxes
Easy Lunchboxes are a part of my life every weekday! I use the containers inside of a smaller Disney lunchbag because I didn't want to put the large bag in Talia's backpack. I found that one container was enough for her lunch anyway. I love these containers- I hardly ever have to use baggies! They've got great customer service, too.
Jo Totes & Kelly Moore Camera Bags
I still use both of these bags & love 'em. I sometimes find the Millie to be a bit tighter than I would like (but the people at Jo Totes warned me that it would be a tight fit for my camera, so I'm not complaining- it still works), and sadly, my Kelly Moore bag is wearing a bit on the bottom- nothing too major, but it's not "good as new" anymore.
Opus2Music's All Through the Night CD
I love playing this CD in my home while the girls are playing together.
It really does give our home a peaceful feeling- I love it!
Disclosure: The original posts linked to from this post were sponsored, in the sense that I was sent a product to review (with the exception of the camera bags- I bought those myself). My opinions remain my own, and it was my choice to re-post about them- that was not part of any agreement from previous reviews.