I love the way a scent can affect my mood or even bring back memories. I had some scented lip balm that I used to wear when I was a student at BYUI (and I wore it a lot because it was so dry there). I hadn't thought of it in years until I bought the same 3-pack and found myself reminiscing every time I put it on! I also love the scents of a season- those scented pinecones you can find in craft stores this time of year? LOVE!




So, I was pretty excited when Stacy Mayo offered to sponsor a Scentsy review & giveaway for me to host here on the blog. She sent me the Angora Warmer (shown below) & 3 scents to try.
If you haven't heard of Scentsy before, I'll tell you a little about their product and why I like it:
- SCENTS: there are a TON of scents & they're SO good!
- SAFETY: you get the scents without hot wax (it just warms so even if your kid sticks his/her finger in it, they won't get burnt), and without a flame
- PRETTY: The warmers look nice! There are pretty warmers, seasonal warmers, sporty warmers, the list goes on- you can find something for any room.
- SIZE: I love that they have a smaller plug-in warmer (so if you don't have a lot of surface space, you can just plug a little warmer right into the wall). These are great for small bathrooms.
- VERSATILITY: Found a scent you can't get enough of? No worries- you can get scents in the form of stuffed toys, antibacterial foam, hanging circles for cars, lockers, etc., room sprays, travel tins, and the list goes on!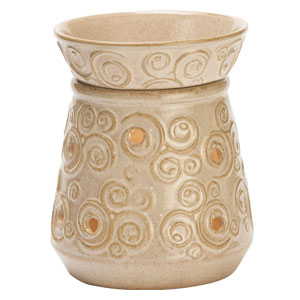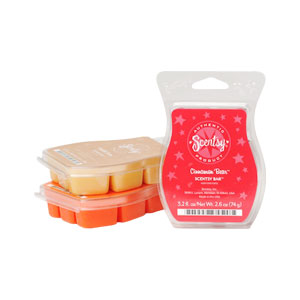 Let me just tell you a little about my 3 favourite Scentsy scents so far: Sticky Cinnamon Bun (this makes me think of those scented pinecones! So perfect for Christmastime!), Autumn Sunset (I'm in love with this smell right now- it just SPEAKS Autumn to me- I think it'll also be nice around the Christmas holidays), and Black Raspberry Vanilla (I think this will be great any time of the year- I just feel happy when I walk into my bathroom & smell this!).



---------------------Now, a few good pieces of info. for you...-----------------------



Want a Scentsy Deal?
Contact Stacy ( candlewarmerscents@gmail.com )to see what her current specials are!

Want Free & Half Priced Product?
Contact Stacy if you're interested in hosting a party. She offers a traveling basket party (in the U.S.). You earn free and 1/2 priced products based on party totals.

Want to Sell Scentsy?
If any of you are interested in the business opportunity Scentsy provides, Stacy has reached the level of Director and works hard to train and help those she sponsors. She'd be happy to have you contact her to discuss how to become a Scentsy Consultant! (This includes Canadians- Scentsy is pretty new to Canada, so it's a good time for Canadians to jump on board! :)

Canadian?
Beginning Oct 1, 2011 Scentsy started to offer free shipping to Canada on orders over $200 CAN...this is great news for Canadian customers- now a few friends can get together...pool their orders and get free shipping as long as their orders total over $200.

---------------------------Now, on to the Giveaway!!-----------------------

Stacy is giving one of my readers a full size warmer and 3 scent bars of their choice! If you don't see the contest entry form below, click on "Read More" and it should appear. If you have any problems with it, please let me know in a comment!!